This content may contain affiliate links. Please see our disclosures for more information.
2. Shady Lady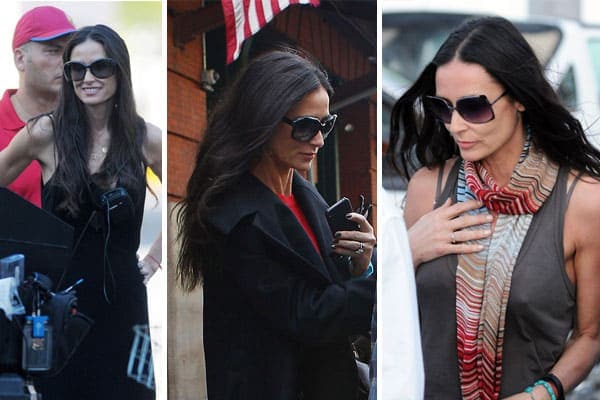 Credit: PacificCoastNews.com; PacificCoastNews.com; FlynetPictures.com
Sometimes, all you need is a great pair of shades to really make an outfit. Demi makes even a simple tank top look glamorous with her ultra glam, oversized sunglasses.

1. Metal frame sunglasses $5.80 from Forever 21 
2. Oversized 70's tortoiseshell sunglasses $21.56 from Asos