5. Vests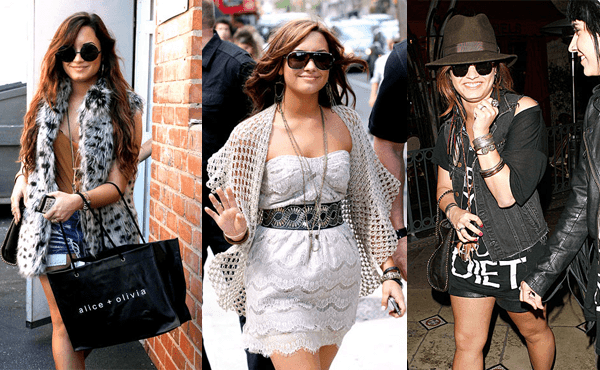 Credit: X17;  Todd G/Splash News Online; X17
Ah, the sleeveless wonder that is the vest. No wardrobe is complete without one (puffy vests do not count as they fall into the "function not fashion" category). Luckily there are tons to choose from. Faux fur, knit, denim – there is a virtual plethora of options out there! Or, you could be like Demi and rock them all! Just on different days, of course.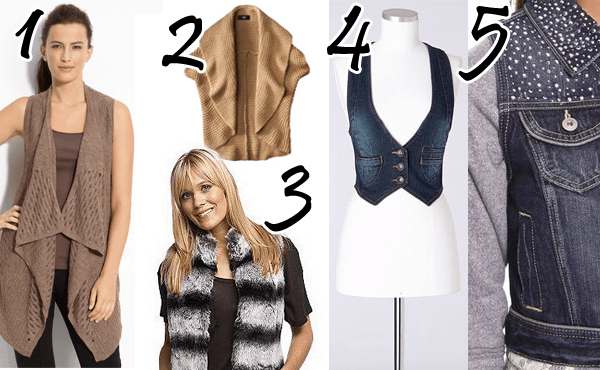 1. Eileen Fisher alpacca vest $99.97 (down from $268.00) from Nordstrom Rack
2. Mossimo chunky sweater vest $29.99 from Target
3. Faux fur vest $88.84 Rachel Zoe for QVC 
4. Sparkle denim vest $27.80 from Forever 21 
After working with Disney, releasing not one but two chart-topping albums, dating Joe Jonas and calling Selena Gomez her BFF, Demi Lovato has experienced a lot for her young age of nineteen. She has stayed true to herself (and her personal style) through it all – we can't wait to see what she does next!