The following is a guest post from our friends at Lucky.
As promised, we're going to be doing a haul post every week about what Lucky editors bought over the past few days. Watch out–shopping is our leisure sport, so that means tons of stuff each week for you to ogle. For us, it just means another way to justify filling our already full closets.

Ray Siegel, associate online fashion editor
I bought this over the weekend and I'm already wearing it–good sign. I never wear dresses, but this one by Levi's for Opening Ceremony is within my comfort zone as it's akin to my beloved button downs.

Christina Anderson, online fashion editor
I went to the beach this weekend and my style expectations were limited to bikinis and cutoffs. How wrong I was. I was on the beach no longer than five minutes when down sat our family friends wearing the CHICEST floppy hats I'd ever seen. One was a pure Junya Watanabe moment–overly large and somewhat structured and just so avant garde. Needless to say I ran to my nearest computer to purchase it.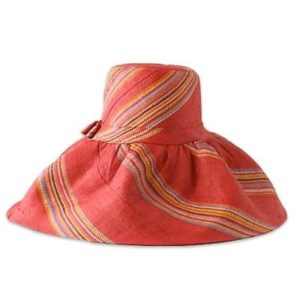 Karen Wilson, senior digital producer
On Saturday I had a trip planned to visit the beach at Ocean Grove in New Jersey, so Friday afternoon I stopped by J.Crew to pick up a new sun hat. At the store, this giant beige raffia hat was on sale for $20. Usually I sunburn just thinking about going to the beach but wearing this hat (plus tons of SPF 50) let me enjoy the day without hurting my skin.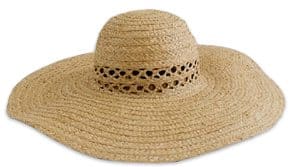 Alison Syrett, online editorial assistant
Since I've been eyeing these high-cut grey leather Repettos for awhile now, I couldn't resist snatching them up when they went on sale at Bird this weekend. Seriously though–can you think of anything they wouldn't match?!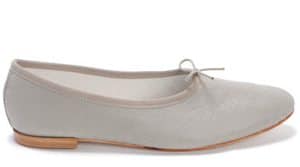 Jen Ford, fashion news and features director
Some of my favorite pieces are bought while everyone else is still eating breakfast. That would include this Le Fou tank in black lace on white silk which I scooped up 5 minutes after Aritzia opened its doors. It has a just-alluringly-enough low back that its both practical and a touch flirty. (Shame you can't see it here.)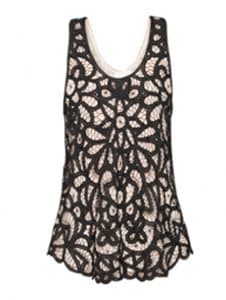 And even though I technically didn't buy the shorts or the tank, I insisted my shopping buddy buy them so that's close enough. Confessions: the tank I actually bought a couple months ago in all three colors and it really is the most perfect fitting silk tank I've come across in a long time. I wear them daily. Plus, the contrast color back in a delicate chiffon (orange on pink; white on white; navy on black) is a luxe touch. The leopard shorts I own in black silk and an olive cotton-linen—if you want a pair "forgiving" high waist short shorts, here they are. And lucky you, they're all on sale.