There's a bazillion shampoos out there and it's hard to determine which ones work. While we all have our favorites, there's really no reason to spend a small fortune on shampoo. So we put together our favorite shampoos under $10. Tip: Save even more money by using less shampoo (just a tiny dime sized amount).
Five Great Shampoos on a Budget
1. TIGI Bed Head Superstar Sulfate-Free Shampoo for Thick Massive Hair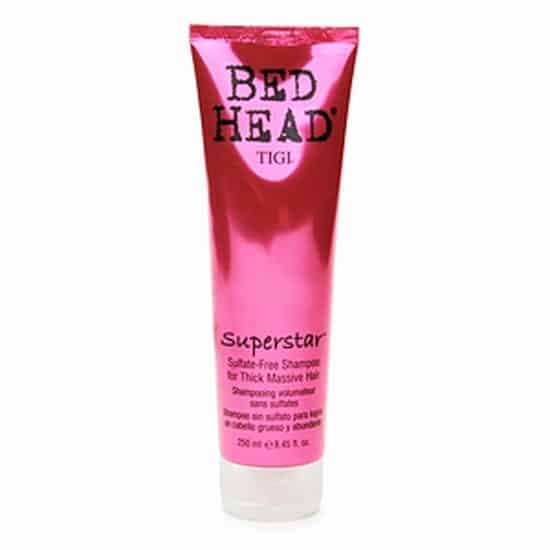 Why It's Awesome: We're loving sulfate-free shampoos because they are so good for your hair's health, especially if you have color treated hair. This shampoo also gives you volume without making your hair frizzy.
Where to Get It: under $10 at your local Marshalls/TJ Maxx