This content may contain affiliate links. Please see our disclosures for more information.
They say (and by "they," we're not sure who–maybe the gods of cliché?) a picture is worth a thousand words. Yeah, maybe back in 1999. In today's world of tweeting/pinning/friending/poking/checking in/etc., it's actually worth a billion. Unless you're socially comatose, you've probably read ad nauseum about the insane price tag Facebook paid to acquire Instagram.
Look, we're not going to debate whether the value will justify the price, but we will admit that Instagram may be the hottest social network of the moment. (Well, maybe after Pinterest.) Not only is Instagram a great way to subtly brag about the flowers your new beau sent to your office, but it's a great way to catch up on your daily dose of fashion porn. Here are five must-follow fashion brands on Instagram.

Brands Worth Your Follow on Instagram
Burberry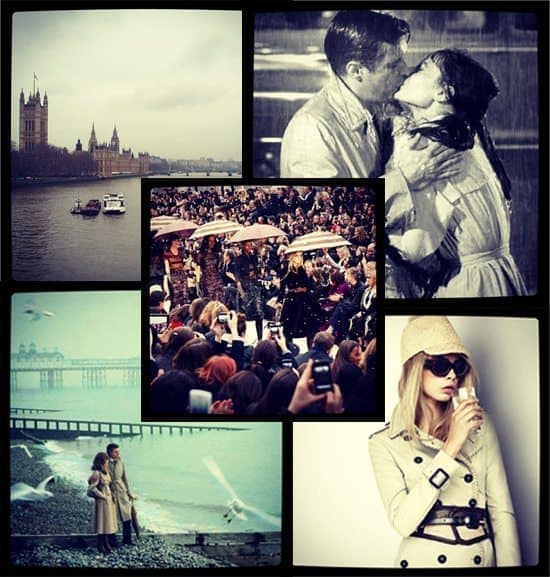 Ah, the iconic Burberry trenchcoat! Untouchable price-wise, and up there on our "If we win the lottery…" dream list. We love seeing the classic trench scattered throughout Burberry's Instagram, whether it's Audrey Hepburn gracing the coat and soaked in the rain in Breakfast at Tiffany's or in a 1978 ad campaign (bottom left). Plus, we love seeing the stunning shots of a dreary, almost melancholic London.