This content may contain affiliate links. Please see our disclosures for more information.
Step 3: Paint Triangles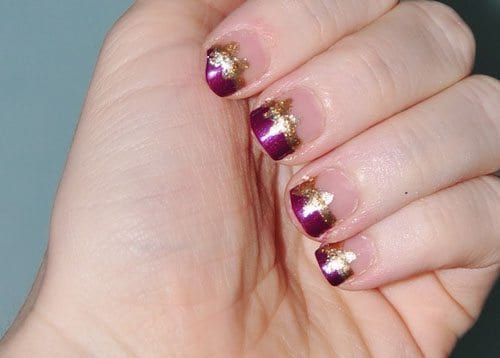 Paint two inverse triangles on the right side of your line in the same color you painted your line. It's a little hard to see in this picture, but they should essentially look like this: l>
Step 4: Outline with Black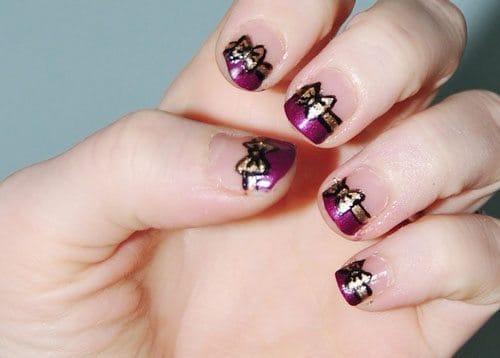 Here's the most time-consuming part of this nail design. Take your time and use a steady hand. Using the smallest brush you own, trace your line, your knot and the edges of your triangles. I placed two "crinkle" lines on each triangle for a more realistic effect. Follow up with a top coat and you're good to go.