Working with TRUE Supermodels
Check out Anna of Web Anna TV's awesome gifs of the BlogHer Fashion Show 2012
While working with the sponsors and such great clothes was amazing, the best part of the whole project was working with the models. Since this was truly last minute, we only had like 3 weeks to put this together, we needed models who understood the time commitment (4+ hours of fitting and rehearsals during the height of the conference) and would be a quick yes. We wanted folks that represented the diversity that is BlogHer and who trusted that my only goal was to help them bring out what was already inside of themselves.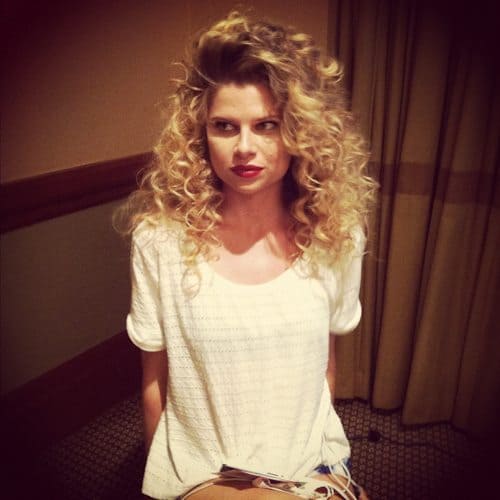 So we had models of every shape, size, color, age, height, mobility, and even religion. We had models, like Erin of Scandalous Beauty, who did 8 hour round trip bus rides.. TWICE… to model in the show. We had models like Laurita of Holdin' Out for A Hero, who not only took up the challenge of being the very first model of the very first BlogHer fashion show, but changed the view of every person in the audience about the concept of "disability". Heather of No Pasa Nada, Stacy of Stacy Jill Calvert as well as Monique and Maria of BlogHer, allowed me to (gently) push them out of their confront zones and all ended up rocking the runway like Naomi Campbell (with dogs, no less).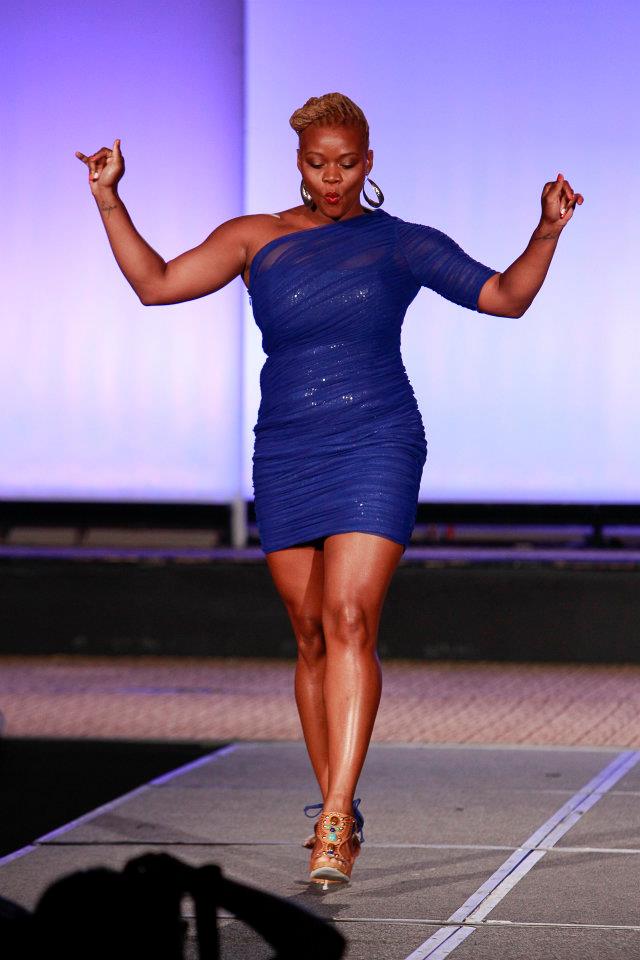 We had superstars of the style blogging community like Claire of The Fashion Bomb, Christina of Love Brown Sugar, Sally of Already Pretty, Reagan of Hair Dresser on Fire, Sabrina of Slice of Lemon, Rhoda of Southern Hospitality and Marcy of GastroChic, who all have amazing style AND trusted my sense of style (which is very hard for a stylish person).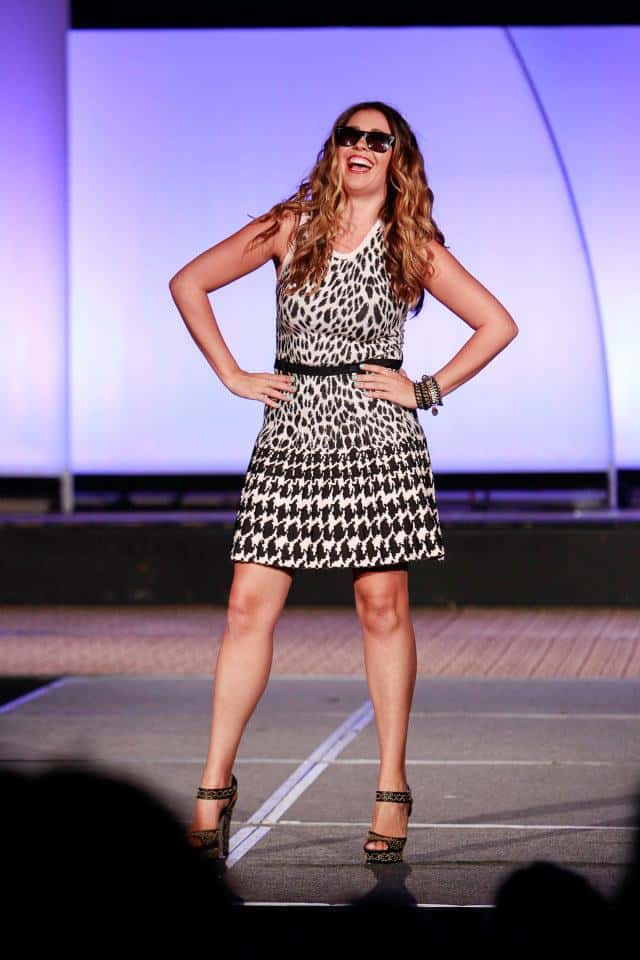 Photo: Jenni I Spy DIY
Added into the model mix were two of the leaders of the DIY style blogging community- Grace of Stripes and Sequins and Jenni of I Spy DIY, who both looked amazing on the runway.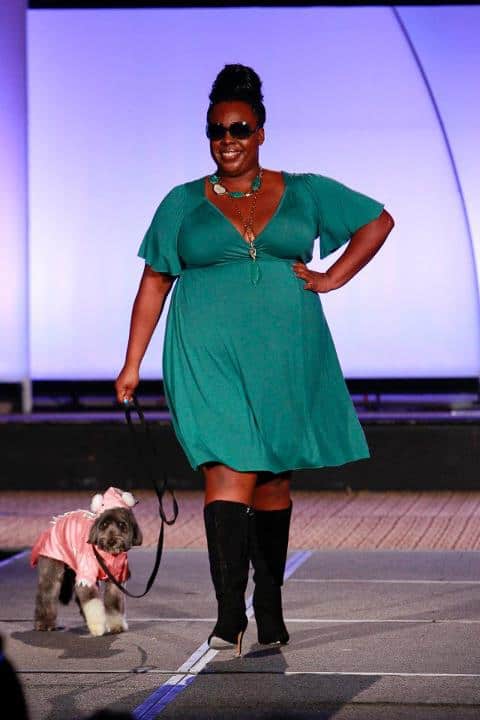 We also had two of the most popular plus size bloggers on the web today, Alissa from StylishCurves and Cece from The BigGirlBlog, just KILL IT on the runway.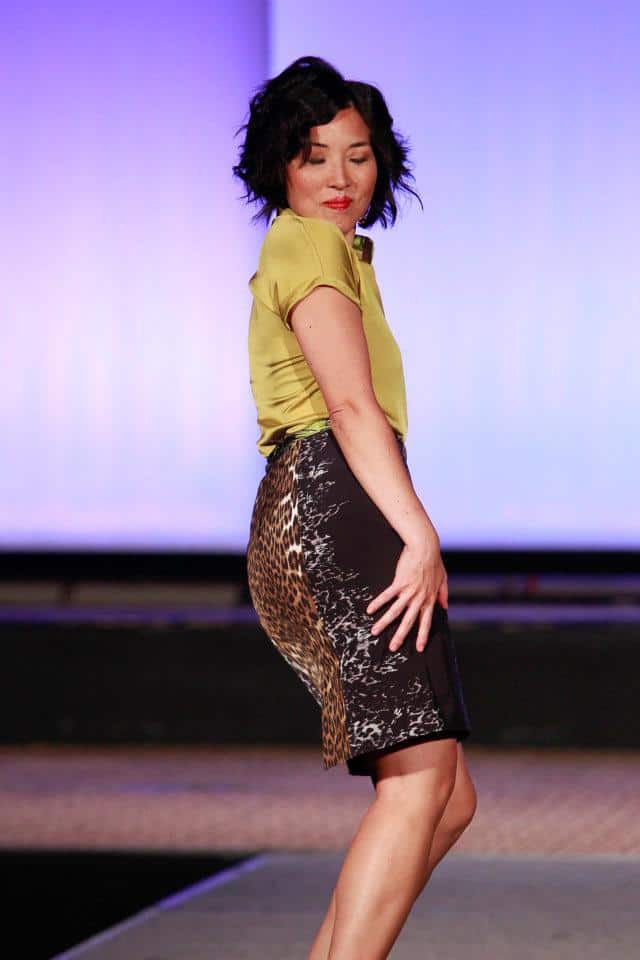 Then, we got three of the hottest mama's I know, Christina of Boston Mamas, Pauline of Aspiring Mamas, and Christina of A Mommy Story, who all showed that style doesn't stop with childbirth.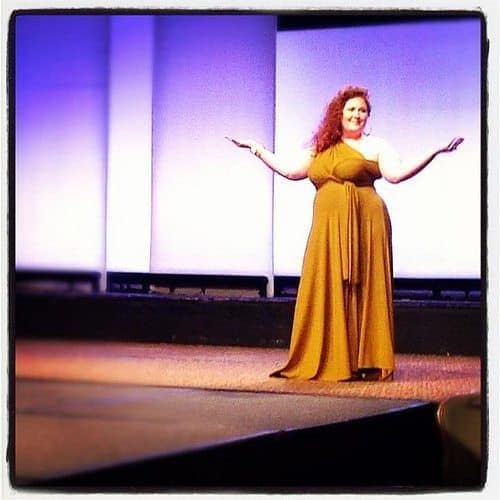 Erin- Queen of the Runway Photo by: Kelly of CraftyB.com
I know I keep saying this, but seriously, I can't stress how awesome these women are and how much this journey together has meant to me personally. I think the brilliant Erin Kotecki Vest, of Queen of Spain, said it best in her post-fashion show post on her blog Queen of Spain:
And I closed my eyes, and I counted my beats, and I believed, for the first time in so long, that I truly was beautiful. I believed what I had always written and told my daughter- it's not what is outside, it's what is inside that makes you pretty. My inside has sass, and silly, and attitude, and power. POWER enough to be winning against a disease that kills. Power enough to be humbled by the "fluff" bloggers who I realize not only work hard, but work super hard to show every woman is beautiful, fighting the stereotype that you need to be a tall, skinny, white, blonde female to be the ideal. They taught me everyone is the ideal woman, and I most certainly was welcome in their ranks. Not everything needs news and politics, but everything DOES need beauty.
I want to send a HUGE thanks out to my team, the wonderful Darlene Gillard Jones and Larrel, Rose, Sarissa, who worked so very hard to make the show a success. I SO appreciate you all.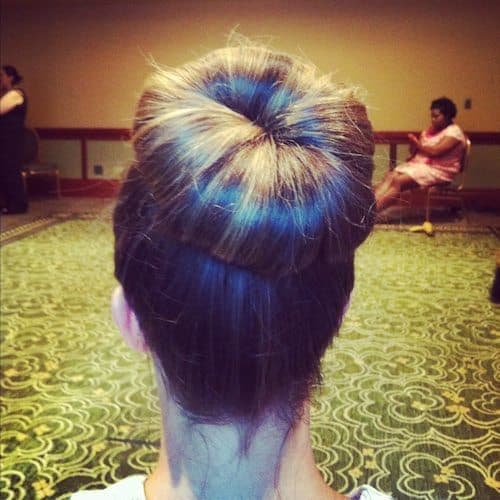 Photo: Gastro Chic