Leading the BlogHer Fashion Show made me believe again in the power of style to transform and empower women.
Let me Explain….
For the past year or so, I've been very disenchanted with the fashion/beauty industry and even more disenchanted at the whole style blogging community. It's like the very worst parts of the community- the self-centeredness, the constant need for outside validation, the obsession with celebrity- all of which should be expected if all you do is take photos of yourself everyday- are not only considered "normal", but celebrated. The motivation for being "in fashion or style" has moved from the need to be creative to the need to be famous (or to make a quick buck). Since being famous is truly something I don't seek (and I don't even want) in my life, I've felt a bit disconnected with the very community that I helped create.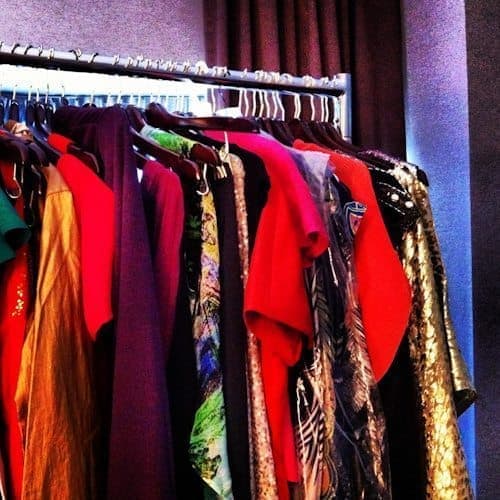 So I started to turn my attention to other areas, including helping more women, especially black women in Tech, become involved in founding tech companies (TBF is a tech company that focuses on fashion/lifestyle), through the FOCUS100 event.
However, in my role as Editor-At-Large at BlogHer, I work with the company in figuring out how to engage the style community, whose goals can be very self-serving, with BlogHer's goals (a laser focus on building and promoting communities). In essence, I'm been working as a translator between two communities that are speaking two very different languages. At times it's been real tough. I wasn't sure either community (Style and BlogHer), "got" what I was trying to do….
Until last Saturday night.



Me on the Runway
Internally, there had been several discussions within BlogHer about doing something style related at BlogHer2012. The question was, what can we do that makes sense within the context of BlogHer's commitment to inclusion, but also be fashion forward. BlogHer hasn't been as active in the style community as it has been in other spaces like Moms and Food, so the task was for me (and my SUPER team) to figure out how to put on a HOT event that also represents everything that BlogHer (and I) stand for. I appreciate the trust that Lisa, Jory, and Elisa put into me to carry the BlogHer vision into a new space and to create an event that truly represents the community that I'm so proud to be a part of. I also appreciate the support I received from my mentor/friend Stacy Morrison and the wonderful Lori Luna.
So, along with our two primary sponsors, 6pm and Petsmart, we set out to put on the hottest fashion show possible.
6pm allowed us to pull carte blanche (we pulled over $80,000 worth of clothing) from their amazing site, meaning there were no restrictions on what we could pull. So we were able to pull Roberto Cavalli, Marc Jacobs, Ted Baker, Costume National, Badgley Mischka, Guiseppe Zanotti, Vivenne Westwood, Versace Collection, Donna Karan, Michael Kors as well as Rockports, Dansko, J. Renee, Steve Madden, Calvin Klein and Fitzwell. This meant that we were able to dress our models in the hottest looks, from the hottest designers at (more) reasonable prices.
Petsmart sent us a HUGE box of dog costumes and outfits from a variety of lines, including the Bret Michaels line (which was just too cute) and allowed us to dress our dog models in outfits that fit their personalities (the bubble bee costume brings a serious smile to my face).
Interestingly the ONLY complaint I heard from the community about the fashion show is that they wanted to BUY the outfits right then and there. So, I'm putting it on the "idea" list for next year to have an "After the Show" Sale as well as kiosks for attendees to buy the outfits they see on stage and have it shipped to your home.