This content may contain affiliate links. Please see our disclosures for more information.
The super-fab Hollywood party otherwise known as the Golden Globes served up a healthy dose of A-list glamour at the Beverly Hills Hotel. And though every year is a celeb-fest, this year featured some serious star power from tinsel town.
With Julia Roberts, Meryl Streep and Robert Redford in the house, the bar was set high for a memorable night. Everything we love about this awards show—Amy and Tina's lively banter, the heartwarming yet slightly drunk speeches and the candid table-hopping shots were on display. And despite the fact it seemed like an extra long walk for winners to reach the podium, the show flew by without a hitch. Here's who wore it best at the Golden Globes.
Though a newcomer to the scene, Lupita Nyong'o could teach a lesson on how to do the red carpet with perfection.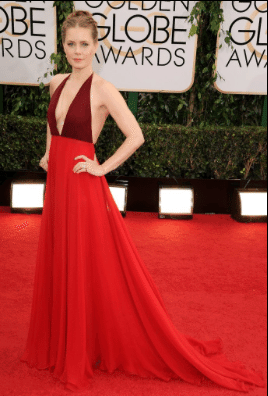 Amy Adams goes gorgeous in a super-plunge neckline…perhaps a loan from her American Hustle wardrobe?
Best accessory of the night—Kerry Washington's baby bump!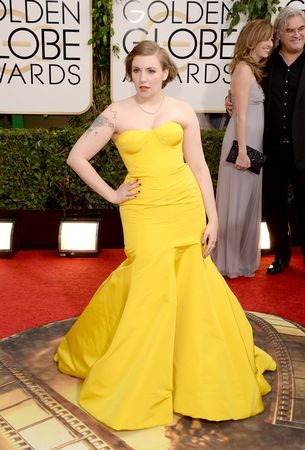 The how-to-pose pointers from dress designer Zac Posen really paid off for Lena Dunham. She worked it like a pro!
Reese Witherspoon went for the va va voom from Calvin Klein Collection.
Cate Blanchett took a regal stance in an Armani Couture gown, and then showed her sexy side with a cut-out back.
Julia Louis Dreyfus always looks top notch—whether she sits in the film or TV section.
The Dior dress didn't really impress, but Jennifer Lawrence's flawless face and fun loving personality always stand out in a crowd.
 Margot Robbie made a splash in Gucci for her first Golden Globes appearance.
Helen Mirren has never looked better than in this green Jenny Packham.
We're with Lena Dunham when she said "I'll have what she's having" referring to the beautiful Naomi Watts.