This content may contain affiliate links. Please see our disclosures for more information.
4. Conair Instant Heat Hot Brush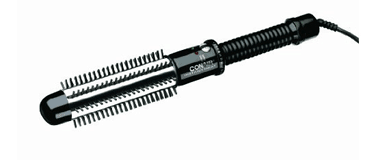 Why It's Awesome: Anytime we hear that a new product can save us time, we instantly want to know more about it. This particular brush is a winner. It works like an ordinary round brush except it's heated. So, you can make curls and smooth out kinks left over from sleeping in your ponytail at the same time.
Where to Get It: $18.99 on Amazon