This content may contain affiliate links. Please see our disclosures for more information.
The last thing you want to be at a music festival is bogged down by overbearing accessories. Stick to dual-purpose items; dancing in the desert all weekend at a high-profile event like Coachella calls for form and function. Whether it's accessories to battle the heat and keep you on-time and recharge or something to hold them all in, we've uncovered the best festival accessories to keep your weekend rockin' through the curveballs. (Because no matter how carefree you think it might be, everything changes when the sun goes down and you've lost cell service–among other things).

Must Have Accessories for the Festival Season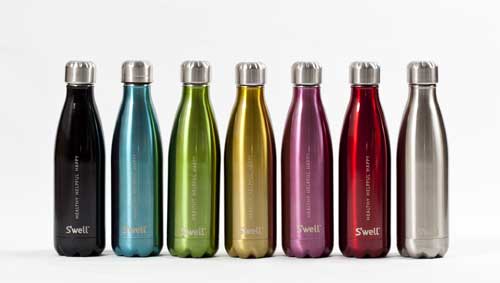 S'well Bottles, $35 from SwellBottle.com
Water will play a bigger part in the festival than you may be anticipating. You're spending hours on end in 100-plus-degree heat, with further dehydrating factors like physical activity and (if 21-plus) day drinking. Consuming a couple bottles each day is an understatement, so do yourself and the environment a favor and bring an eco-friendly water bottle. Coachella welcomes festival-goers to bring in their own empty bottle and offers multiple refill stations providing free, filtered water.