This content may contain affiliate links. Please see our disclosures for more information.
Giuliana Rancic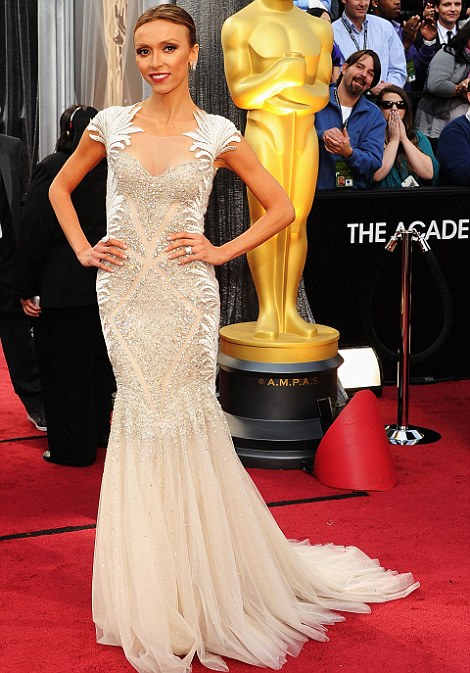 E's host Giuliana Rancic held her own with the stars in a Basil Soda couture gown, and yes, she's also wearing white. (More and more, we're convinced that all the best dressed ladies conspired to wear white…) We love the elegant capped sleeves, and the form fitting bodice that's reminiscent of a swan. Well done, Giuliana!
What do you think of our best dressed ladies? Who did you love, and have you checked out our list of ladies who didn't quite make the A-list at the Academy Awards last night? Worst-Dressed at the Academy Awards.