This content may contain affiliate links. Please see our disclosures for more information.
Bangs are the new black. These days, they look good on everyone—how so, you ask? Well, think of them as the little black dress of hairstyles this spring. Simply, there is a way to snip and style that compliments any age, vibe, and shape.
The trick is finding the perfect fit for you. Here's how:
Find the Best Bangs for You!
Step 1. Determine your "face shape." I'm sure you already have an idea—if you own sunglasses or have had chat with your hairstylist, then you likely already know. Check out the chart above to confirm your shape, and enjoy what you've got in common with some of our fabulous female celebs.
Step 2. Find your fringe. Based on your face shape, browse what other ladies have done with their hair length, cut, and of course – bangs!
Best Bangs for Square Face.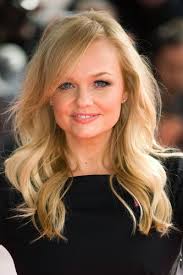 Since you've got beautiful angles, you want to keep your bangs soft and swept and blended in to the rest of your cut (re: feathery layers).
Best Bangs for Round Face.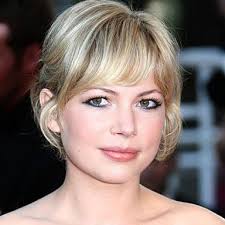 The opposite of the square face, since you have softer lines you want to create some cut. Go for a thick, side-swept bang that hits right above your cheek bone and doesn't feather in to the rest of your look (re: stands out to create an angle).
Best Bangs for Heart Face.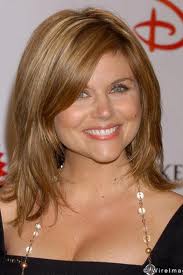 You'll want to balance out your face since your chin is already the "point" of your face's heart. So, your bangs should not be above your cheek bones (or a fringe on your forehead). Instead, go for long, sweeping bangs on each side that hit below the chin.
Best Bangs for Long Face.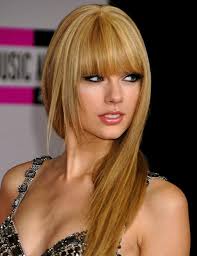 Since you have length, you get to wear the traditional look and have it be great. Straight-across and on your forehead, you get to rock the originals.
Best Bangs for Oval Face.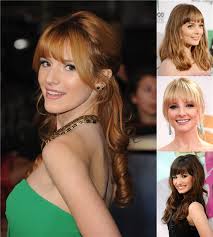 Known to be able to wear any kind of bang, pick what suits your haircut. Edgy? Cut 'em short. Ethereal? Go for long and romantic.