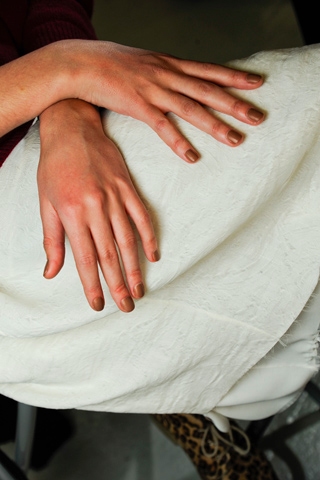 Rodarte

You'd think that nail polish wouldn't be as important as the clothes and hair during fashion week, but it absolutely is. Many celebrity nail stylists like Pattie Yankee created personalized colors for the models. Many designers selected natural nail colors while others were a bit edgier and chose colors like white or an ombre finish.
60's Vibe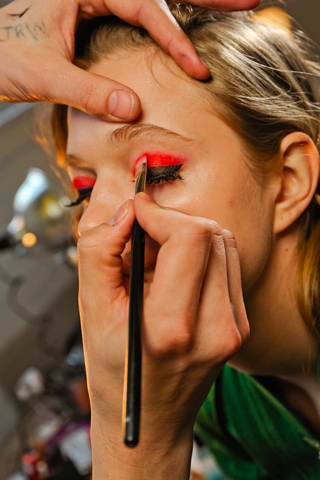 Phillip Lim

The 60's/70's vibe was strong at fashion week. If the models weren't sporting minimalist makeup, they were walking the catwalk with amazing eyeshadow colors. We were especially fond of the red and cobalt blue eyeshadow.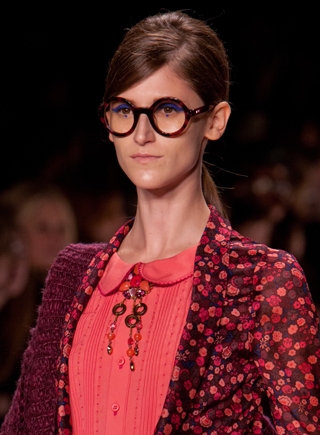 Anna Sui

The 60's/70's vibe continued with cool accessories and also with the shape of the eyeshadow application itself. We loved the cat tails eyeshadow with the bold colors curling up at the edges. We also saw a very simple cat tails eyeliner where the makeup artist simply took the eyeliner past the edge of the eye with two simple small lines.
A Beautiful Mess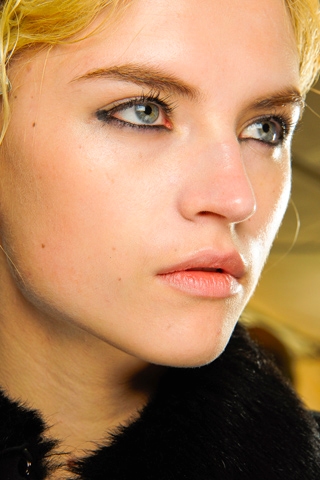 Rag & Bone

One common trend we noticed throughout fashion week was the "beautiful mess" phenomenon. This applied to both hair and makeup. The Rag & Bone model above features smudged eyeliner underneath her eye. It has a "just woke up" appearance that's sexy and edgy without looking disheveled.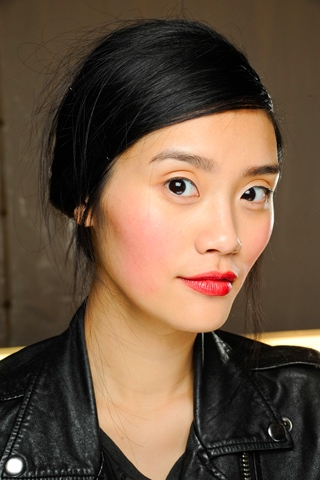 Michael Kors

The beautiful mess trend was especially noticeable with hair. Many models had parts of their hair that were quite smooth in certain places but also a little edgier and loose in the back. We saw the windswept look, low ponytails that had messy "poofs", and pretty side parts that had flyaways. We love this look because it's relaxed, uncomplicated, and lets face it, pretty easy to achieve!