In my summer style opinion, there is nothing more comfortable and fun than long days at the beach. When all you have to worry about is which bikini to wear and what time it was when you last applied sunscreen, fashion and living is easy. However, recently I've noted an issue with the "all-day" beach day, which is what is a gal to wear on her feet if she's going straight from the beach to a bar, restaurant, or bbq… let alone, a full-on date!

Here are eight of our favorite beach to date footwear ideas that nobody will know the wiser that you just came from the beach.
Your True Summer Romance: 8 Beach to Date Footwear
1. From your favorite maker of classic but cool rubber flip flops, Havaianas also makes girly options such as the Freedom line $32. Made from the same stuff as the classic line, these cute thongs will take you from beach to date in the blink of an eye.
2. Here's a secret – you know Crocs, yes? They've evolved, and now offer a full range of clogs to wedges.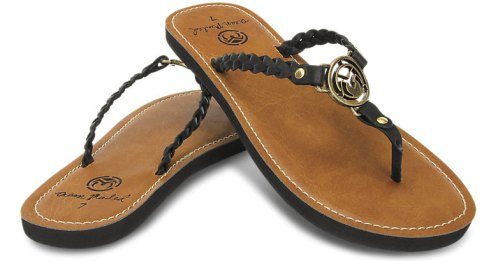 Check out the ultra chic Manhattan II for $29.99.
3. One of the best moments of my life was when Forever21 started to offer shoes. These days, you can get seasonal footwear at thrift-store prices. Love the Timeless Thong Sandal for $6.80.
4. Target is the best place on earth for anything and everything, and to no surprise this includes shoes. I spotted this pair from Mossimo that reminded me of ones I saw at Journey's for $35. These are only $18.39!
5. I'm a huge fan of the phrase the Urban sale never fails– that is, whatever you buy from Urban Outfitters should always be from the sale.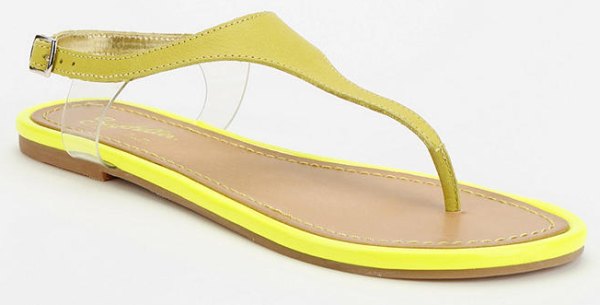 Love these bright and sunny Seychelles Clove sandals for a marked down $29.99.
6. Traditional and always evolving awesome, I've worn Reef sandals for as long as I can remember. Love this simple but sparkly paid called Stargazer which come in a rainbow of sparkly colors – $27.00
7. I'm pretty sure Keds were the first brand of show I ever owned. Get back to girly with the Capri slip-ons in pink – $29.95.
8. When I see Rainbows, I think beach. Now offering the leather sandals we all love with a slight heel, the pretty lady in each of us can rejoice for a lifetime.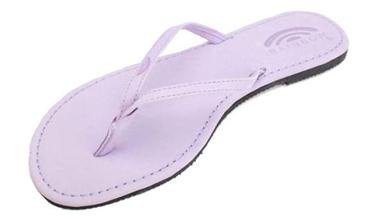 Check out the Tango, $29.99.