The following is a guest post from our friends at Lucky.
Venerable French brand Balmain underwent a serious transformation in 2005 when Christophe Decarnin took the design reigns of the 66-year-old
house. His ripped t-shirts, skintight leather pants, and intricately-beaded outerwear never looked so cool (especially when worn by gorgeous models like Carmen Kass). The price point, though, was a bit out of our reach ($1,255 for a cotton shirt—whaaaat?). But all is not lost! The news came out this morning that Balmain is coming out with a diffusion (read: lower-priced) line called Pierre Balmain, which will start at $172 and run up to $1,000. Okay, it's still not cheap, but at least it's closer to possible. The new collection line will feature the same rocker-chic vibe of the main line, though. Patti Smith wannabees, start budgeting now; the collection will be in 700 doors come December.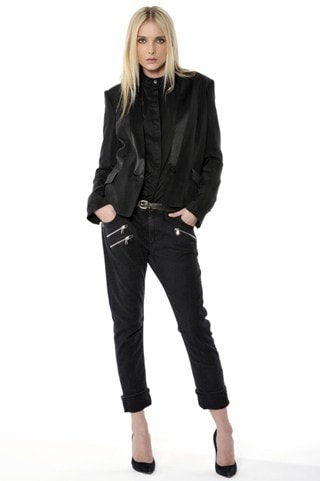 Model Snejana in Pierre Balmain spring 2012.
Photo credit: Fairchild Archive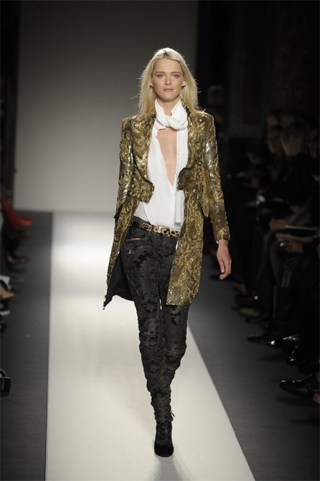 Model Carmen Kass in Balmain fall 2011.
Photo credit: Fairchild Archive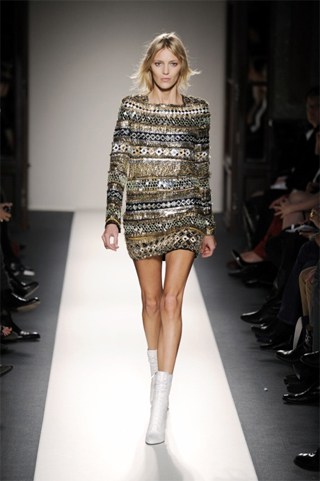 Model Anja Rubik in Balmain fall 2011.
Photo credit: Fairchild Archive