Credit: Frazer Harrison/Getty Images North America
Humanitarian, actress, supermom. These are just some of the words that have been used to describe Angelina Jolie. Director can now be added to that list, as Ms. Jolie's debut, "In the Land of Blood and Honey" was released earlier this year. No matter what hat she is wearing though, you can be sure it will be one that is tres chic. Angelina has amazing taste not just in men (hello, Brad!) but in clothes, as well. She often opts for neutrals rarely wearing prints, and her style is refined, elegant and classic, evoking Parisienne chic even when she's walking through the streets of New York with one (or two or five) of her children by her side.

Angelina Jolie's Style Deconstructed
Neutrals – Perhaps it's because of her breathtaking beauty that Angelina sticks to a mostly neutral color palette. She consistently wears blacks and creams with a little gray or brown thrown in for good measure. Wearing neutrals is a great way to show off other attributes like your hair, eyes or your smile. In Angie's case, we guess that'd be all of the above!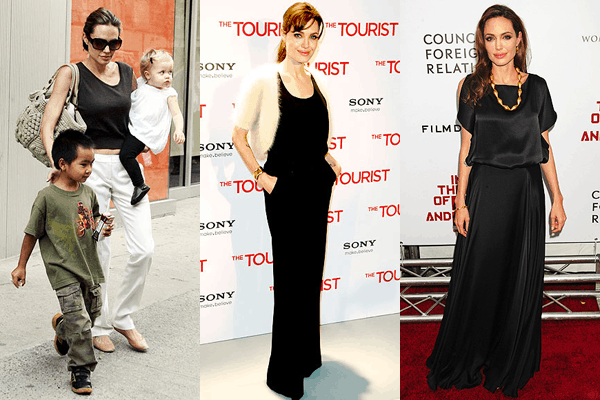 Credit: INF; Michael Murdock/Splash News Online; Jennifer Graylock/INF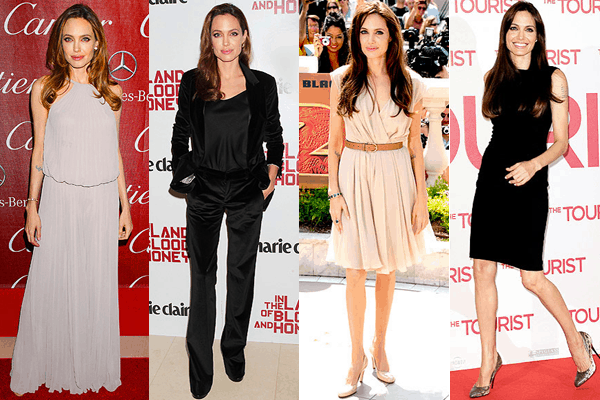 Credit: Francis Specker/Landov; Dave Allocca/Startraks; Doug Peters/PA Photos/Abaca; Adhemar Sburlati/Broadimage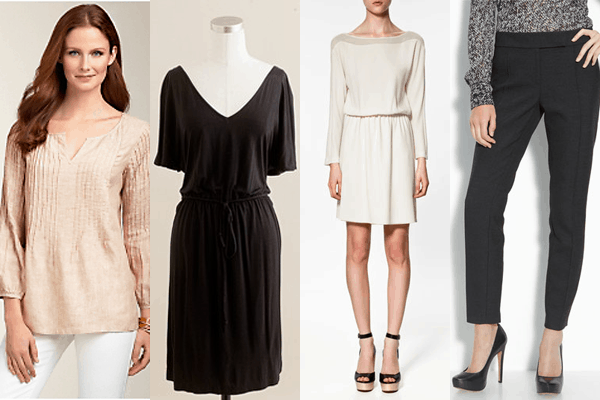 1. Linen top, $69.50 from Talbots
2. Black rayon dress, $49.99 (down from $88.00) from J Crew
3. Cream colored dress, $79.90 from Zara
4. Ankle length black pants, $59.97 from Nordstrom Rack