This content may contain affiliate links. Please see our disclosures for more information.
Our Editorial Director Suzanna, looks so much like Alexa Chung that we just had to do a look for less using the fabulous Suzanna as the model. Inspired by an Alexa Chung post by our friend's at Lucky, we put together this outfit, on the fly, at our local Express.

Suzanna's Look
Essential Cuff Stretch Shirt, $39.90 at Express
2 1/2 Military Shorts, $49.99 at Express
Gold Necklace, from my exclusive, personal collection of Forever21 jewelry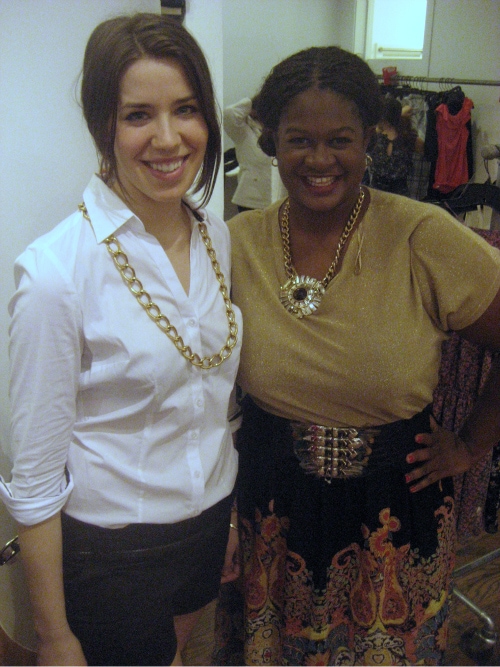 Suzanna and I are Express, post photoshoot.
P.S. This IS NOT a sponsored post. Thanks to the folks at Express for letting us do this bootleg photoshoot.