This content may contain affiliate links. Please see our disclosures for more information.
To say Alexa Chung is an "It" girl is putting it mildly. This British beauty has been a mainstay on the front page of the style section and in the front row during fashion week. She is well-known throughout the fashion industry and beyond as style icon, mostly because her personal style is so distinct.
Alexa definitely knows what she likes and sticks to it. She has also served as muse to many fashion designers and counts Karl Lagerfeld and Anna Wintour among her tres fashionable fans. She even inspired Mulberry to name their now iconic satchel, the Alexa, after her. Her style is so sought after, she collaborated with Madewell, designing a full line of clothes that was so popular, she came back for round two this fall, launching her second outing with the classic retailer in September. A regular addition to a multitude of best-dressed lists, Alexa balances classic and cool, while maintaining an effortless eclectic elegance. Just how does she do it? Read on…
Alexa Chung Style Deconstructed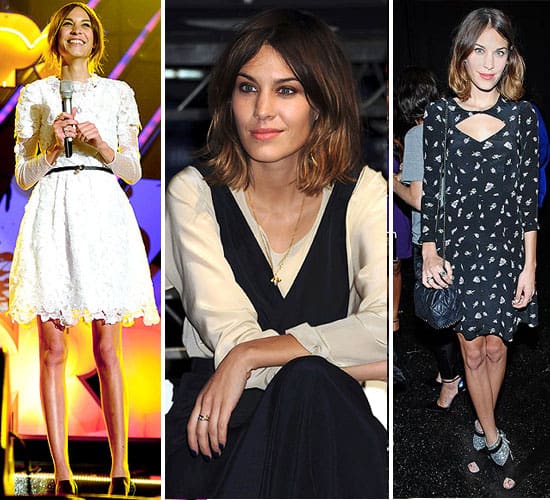 Credit: Timms/Xposure; Graylock/Abaca; Duffy-Marie Arnoult/WireImage
Keep your palette classic (i.e. black & white) – Britain's fashion "It" girl keeps things simple, most of the time, by putting together outfits in a classic monochromatic black and white (she saves the drama of color for her accessories, more on that below!). Not only has this style strategy worked time and time again, but it's wonderfully easy to re-create! Plus, if you love the Miu Miu sparkle booties (as much as Alexa and we do) but feel like the price is a bit steep, you can still rock them thanks to Charlotte Russe!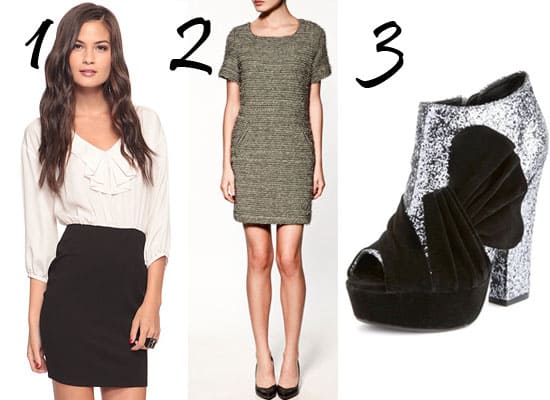 1. Black & white combo dress $19.80 from Forever 21 
2. Black & white dress $79.90 from Zara