This content may contain affiliate links. Please see our disclosures for more information.
We don't know about you, but every time a new year rolls around, we feel the need to change our hair. This might include new highlights or a different haircut. Either way, we just love a fun change and something about the new year always inspires us to make it. It can't be just us, so if you're searching for some of the top hair trends for the upcoming year, look no further than the looks gathered below.

Top Hair Trends for 2012
Go Old School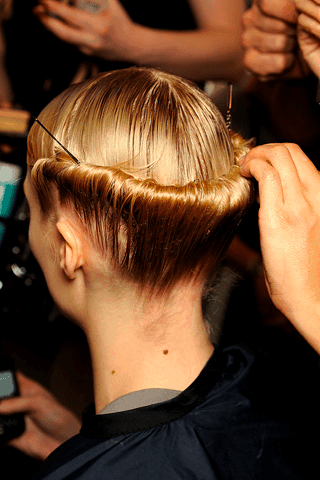 Many retro hair styles popular in the 50's and 60's are coming back, from beehives to several looks involving rolled hair. There have even been a few frizzy, crimped hair photos popping up in magazines. To get in on this retro style, break out the hot rollers in the morning, utilizing a generous amount of hairspray while you roll so that it stays up all day. When you take your rollers out, grab small curls from the front and pin with bobby pins to the back of your head. The goal is to keep you hair looking full but styled and tidy at the same time. If there's one thing the 1950's women did right, it's that their hair and overall style was always picture perfect.