This content may contain affiliate links. Please see our disclosures for more information.
The Deal: 10% off at Maxstudio.com for FIRST TIME CUSTOMERS with coupon code "WelcomeMax."


The Lowdown: Our favorite thing right this minute? The pale trend — which could be boring unless you consider the fact that soft pale colors stand out from the typical black-and-grey winter wardrobe. And when paired with some bold yellow gold, pearl accessories and/or jewel tones, it's the quickest way to get your winter glow on.
While you can wear pale pieces with your basic black, we'd suggest the best way to wear the trend right now is pale essentially from head to toe — a pale champagne top, for example, with similarly-hued leggings, a bold gold ring and animal print booties. One caveat: um, stains know no season — so have that Tide-to-go tucked in your purse for emergencies. Ready? We've picked some fashion-forward pieces we dig at Maxstudio — and if you're new there, use their coupon code "WelcomeMax" for an additional 10% off.
Shop: Maxstudio.com
Our Picks: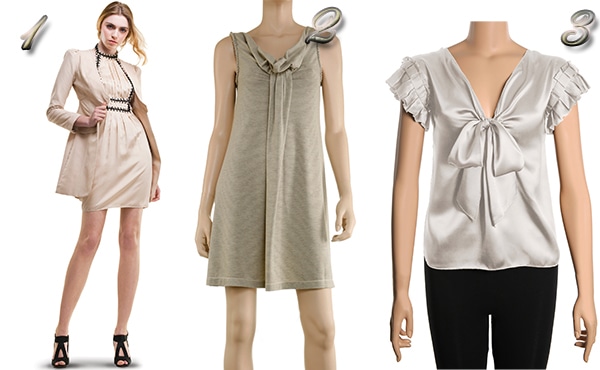 1. Sateen Hand-Detailed Dress, on sale $148
2. Heathered Stripe Draped Dress, on sale $78