This content may contain affiliate links. Please see our disclosures for more information.
8. Pretty Woman – Costume designer Marilyn Vance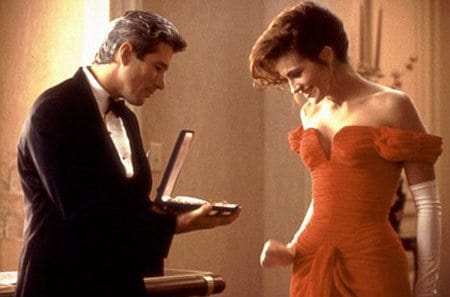 Richard Gere and Julia Roberts in Pretty Woman
Like Audrey's LBD, the red gown and white gloves worn by Julia Roberts in Pretty Woman have become iconic and synonymous with this classic film. Not to mention one of the best fashion film montages accompanied by the oh-so-fitting "Pretty Woman" by the legendary Roy Orbison and the unforgettable and glorious "I have to go shopping now" scene (after Julia's character Vivian is initially turned away by snooty shopgirls). Who was it that said looking good is the best revenge?