This content may contain affiliate links. Please see our disclosures for more information.
7. Clueless – Costume designer Mona May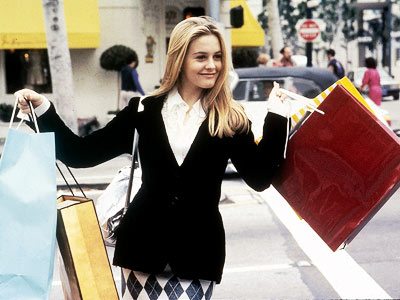 Alicia Silverstone as Cher in Clueless
The skirts were short, the socks were over-the-knees and the computer program that mixed and matched Cher's wardrobe was enviable! Goodness knows we have had many a day when, after the pain of the morning alarm clock wears off, we would have loved to have a computer choose our outfit for us! Plus, Cher's line about her party clothes being "too binding" is priceless (and all too relatable!).