This content may contain affiliate links. Please see our disclosures for more information.
4. Desperately Seeking Susan – Costume designer Santo Loquasto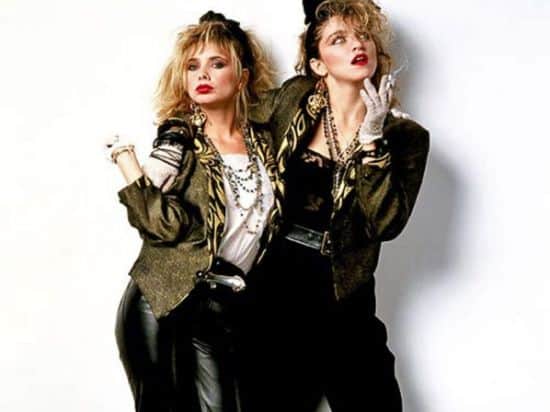 Rosanna Arquette and Madonna in Desperately Seeking Susan
Securing her place as a fashion icon, Madonna showed off her personal style in this classic 80's flick. And it wasn't just Rosanna Arquette's character who was desperate to dress like the Material Girl. The release of this film saw women and girls from all parts of the globe sporting fingerless gloves, rubber bracelets, and "Boy Toy" belt buckles.