This content may contain affiliate links. Please see our disclosures for more information.
5. The September Issue – (documentary; costume designer N/A)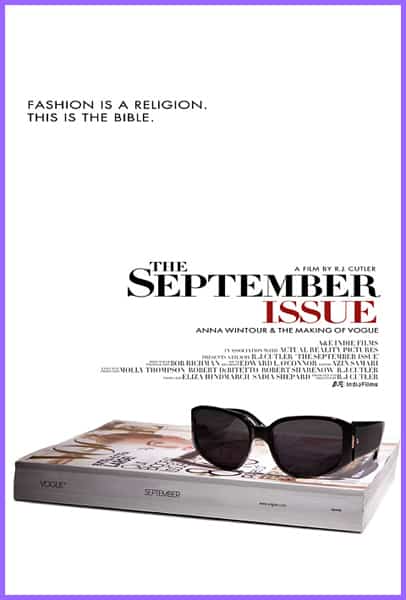 A once in a lifetime inside look into three of the industry's icons: Vogue, Anna Wintour and the assembling of the all-important Vogue September issue – the biggest (literally and figuratively) magazine issue of the year for all fashion publications. This film is in a class of its own because of the access it gives mere mortals like us into the world of Ms. Wintour and all things Vogue.
6. Bonnie & Clyde – Costume designer Theadora Van Runkle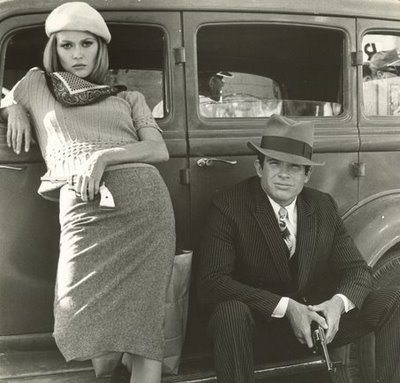 Bonnie & Clyde
The beret! The scarf! The pearl-handled revolver! Faye Dunaway, gorgeous as ever, catapulted to fashion icon status with the release of Bonnie & Clyde in 1967. The combination of her pencil skirts and short sleeve sweaters with silk blouses and berets gave Bonnie the perfect juxtaposition of a (very) bad girl in good girl's clothing.