This content may contain affiliate links. Please see our disclosures for more information.
10. Sex and the City – Costume designer Patricia Field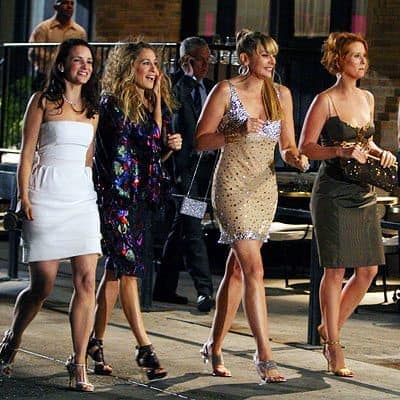 The ladies of Sex and the City
It's no surprise that after its reign as the most fashionable show on television, that SatC the Movie would be assured a place on this list. We tuned in to the TV show so we could see not only what was happening in their love lives, but even more so to see what the girls would be wearing. SatC was fashion forward and inspired many a trend, from the nameplate necklace, to the oversized flower pins to the never-ending parade of luxury shoes; we loved them all (even when we hated them). And when the fab four hit the big screen, we were there to see every dress, every accessory, and every shoe. Natch.