One of our greatest pleasures in life is fashion (obviously). The innovations, inspirations, intricate creations of fashion designers..we love it all. Another amour? Great cinema! We love being transported to another time, another world or just someone else's life for a few hours. So, (and we can bet you know where we're going with this, assuming the title hasn't given us away!) we compiled a list of ten of our favorite fashion films.

TBF's Top Ten Must Watch Fashion Films!
1. The Devil Wears Prada – Costume designer Patricia Field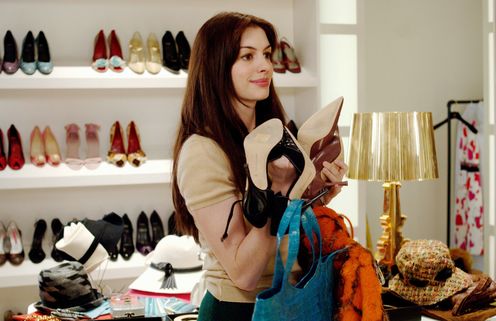 Anne Hathaway in The Devil Wears Prada
We know it, we love it, we've read the book and seen the film (some of us countless times), and though it has permanently instilled the fear of – ahem – Miranda Priestly a.k.a. we-all-know-who in us, it cannot be disputed that this is one of the best fashion films to come out in the last ten years. Meryl Streep's "blue sweater" monologue (you know the one) is pure cinematic and screen writing genius, and may be the best scene in the movie. That is all.