The following is a guest post from our friends at Lucky.
Pumpkin pie and parades are all well and good, but there's also a lot to celebrate on the more stylish end of the spectrum this year. From the announcement of incredible new high street collaborations to the lightning-fast rise of a Kansas-bred supermodel to one very buzzed-about wedding ceremony, 2011 gave fashion folk a lot to smile about. So before you settle down to the dinner table this evening, join us for a look back at 10 chic industry achievements for which we're grateful. Happy Thanksgiving!
Stylish Tots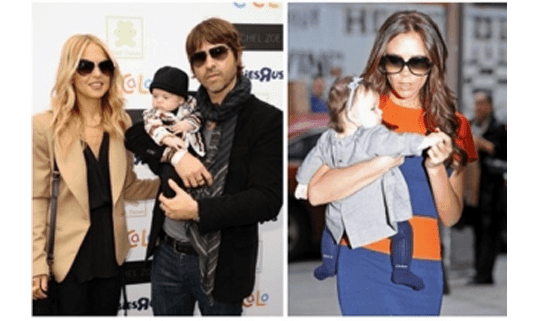 Is it just us, or is the diaper-clad set getting more chic by the minute? This year, both super-stylist Rachel Zoe and the always-impeccable Victoria Beckham gave birth, as did supermodel Miranda Kerr. These genetically-blessed bundles of joy already boast impressive wardrobes (mini Gucci bomber jackets and Missoni knits, anyone?) and are sure to make a splash in the fashion world in the coming years. Suri Cruise, meet your competition.
Alexander McQueen: Savage Beauty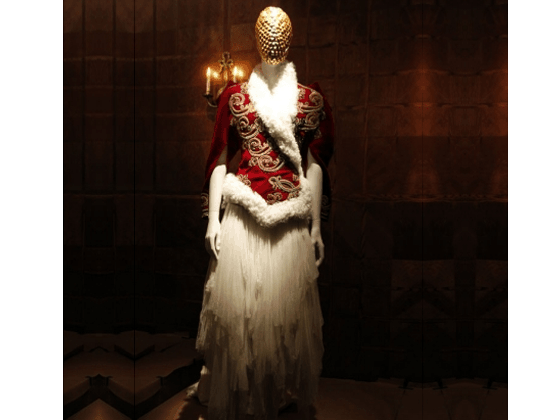 The Met's Costume Institute Gala's incredible exhibition of McQueen's work was a smash hit by all accounts. Well over half a million visitors flocked to the Met over the course of the show's run, resulting in record-breaking lines and prompting the museum's team to extend the exhibit's run into August. All proof, of course, of the late British designer's amazing impact on the world of fashion.
The Royal Wedding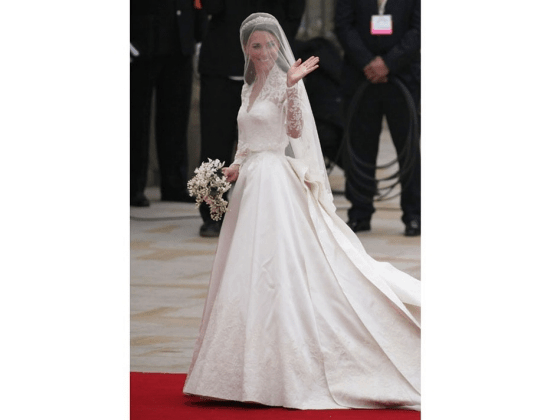 Speaking of McQueen, his legions of fans were thrilled when Kate Middleton wed Prince William this past April in a custom creation by Sarah Burton, the label's new lead designer.With its delicate lace sleeves and hand-embroidered train, the gown was a royal showstopper and a perfect choice for the new Duchess of Cambridge. Meanwhile, the bride's sister Pippa gained fans of her own when she stepped out in a cap-sleeved ivory column dress, also by McQueen.
New Designers, Historic Fashion Houses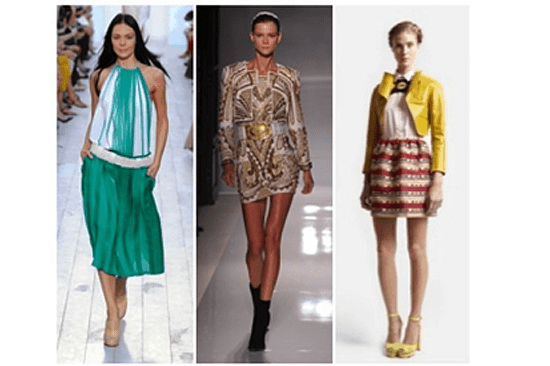 This year marked the dual debuts of Clare Waight Keller at Chloé and Olivier Rousteing at Balmain. Both Waight Keller's pleated frocks and Rousteing's dressed-up take on rocker glam for spring 2012 earned rave reviews from critics and fashion fans alike. Meanwhile, young Frenchman Guillaume Henry continues to win praise for his top-to-bottom reinvigoration of the classic label Carven—a favorite among Luckystaffers.
Ryan Gosling: One Dapper Dude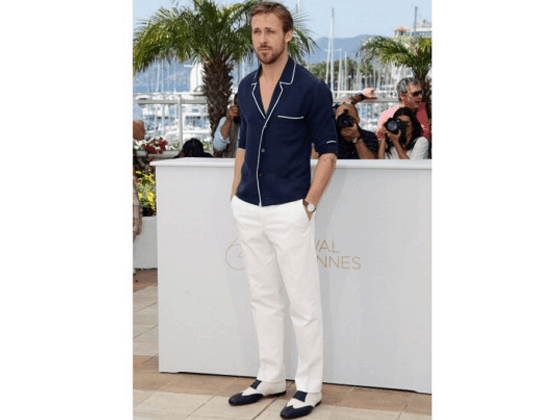 Let's hear it for the boys! Throughout his recent press tours for Blue Valentine and Drive, Ryan Gosling cut a fine figure in luxe loafers and chic suits from the likes of Gucci and Salvatore Ferragamo. The latter label was responsible for this incredible pajama-style ensemble he wore at the Cannes Film Festival. And onscreen, Gosling gave the satin bomber jacket a new lease on life as a stuntman/hit man in Drive. Girls swooned, while guys started reexamining their own wardrobes.
The Olsens' Triumphant Return to Videos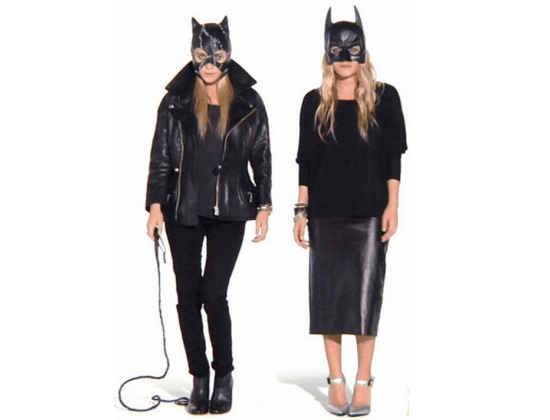 Having grown up in the era of Mary-Kate and Ashley's crime caper and exotic vacation vids, we might be a little biased on this one. Still, seeing the well-dressed duo back in their small-screen element warms our hearts—especially when they're wielding light sabers and/or storking. Who would've thought it would takethe Olsens' tee-of-the-month club StyleMint to get them back in front of the camera?
Theyskens Takes the Reins at Theory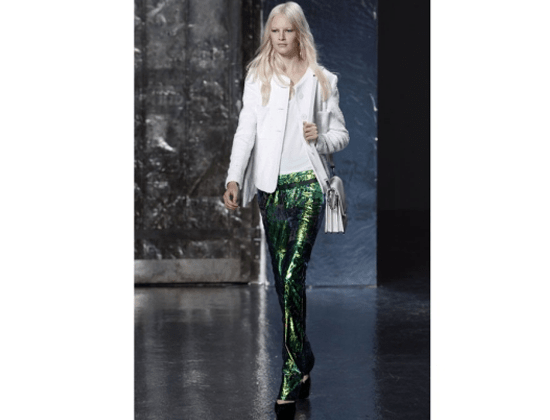 Belgian-born Olivier Theyskens is doing some amazing things over at contemporary label Theory these days. What started out as a seasonal collaboration (Theyskens' Theory) resulted in the designer's signing on as Theory's Creative Director, where he now oversees the entire company's artistic direction. Theyskens has been batting straight home runs so far, and the fact that his younger fans can now afford his signature V-notched blazers and slouchy knits for themselves? Priceless.
Wixson's Winning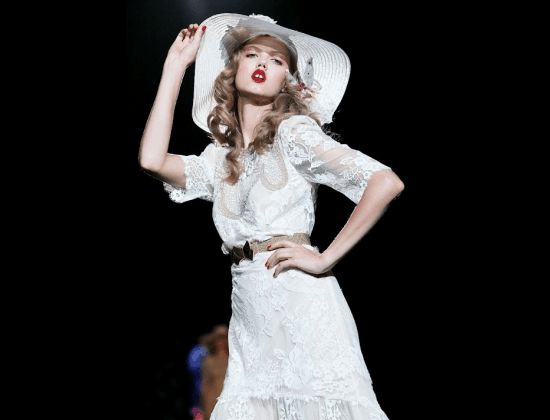 Born in Wichita, Kansas, 17-year-old Lindsey Wixson might be fashion's hottest face right now. Her signature Tweety Bird-esque pout and gap-toothed grin make her an unconventional beauty, to be sure, but editors and photographers have fallen head over heels thanks to her bubbly personality and youthful charm. She's one of photog Terry Richardson's favorites, and has graced the runways of Prada, Louis Vuitton, and just about every major label in between.
Jason Wu for Target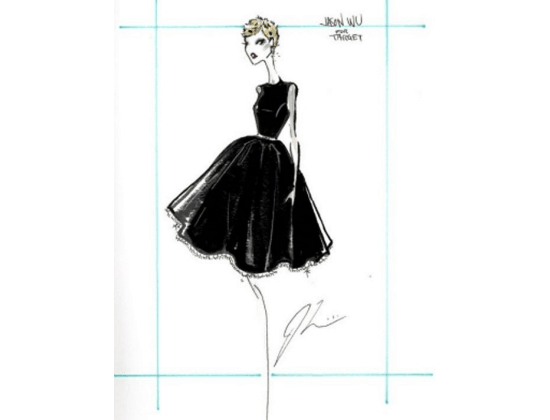 High street collabs are a fashion world fixture at this point, but we are pretty psyched about what Target's got in the pipeline for February 2012. Beloved by editors, celebs, and First Ladies alike, Jason Wu is the master of feminine, beautifully-embellished frocks—and his hint-of-retro handbags have been making quite a splash lately, too. So when Target announced Wu as their next guest designer just last month, we fully flipped out. This capsule collection's going to be worth waiting in line for, folks.
Chanel's Spring 2012 Collection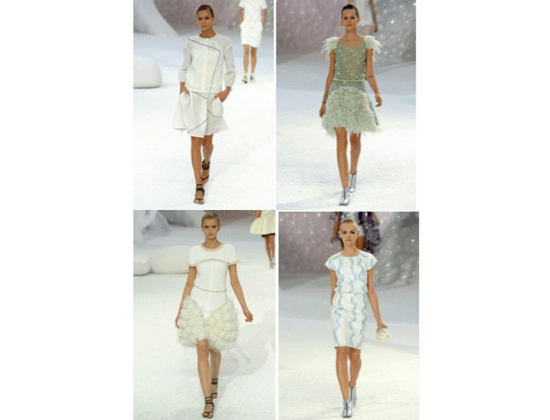 I mean…just look at those dresses. 'Nuff said.