This content may contain affiliate links. Please see our disclosures for more information.
6. Indoor skydiving. Sure, it's super daring, but you only live once. Be on the lookout for cheap indoor skydiving coupons in sites like Groupon and LivingSocial.
7. Snow football. Yep, grab a ball and play one-on-one.
8. No Power date night. Break out the candles, light the fire, and order take-out. Play board games. Cards. Have a pillow fight.
9. Iron Chef night. Go to the shop, and bring home a bag of items each. Set the clock, and see who can make the tastiest meal from what you've bought. Create a score card and see who wins!
10. Make a fort.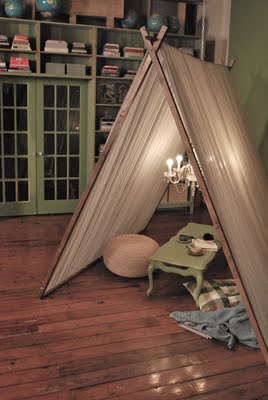 I know, sounds childish. But if you sip on hot toddies, there is nothing childish about flashlights and pillow-tents.